Even You Can Start a Business
Chris Dale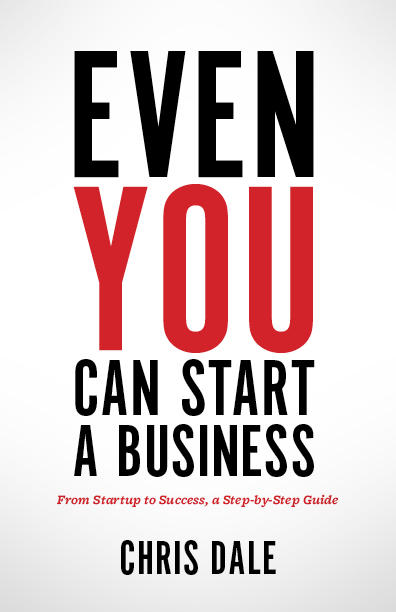 I always wanted to be my own boss, but I never thought I was ready. You'll never feel ready. Don't let that stop you. If I had known how difficult it is to establish and run a business . . . I would have started even sooner.
Do you have an idea for a business that won't leave you alone? Try as you might to focus on your nine-to-five job, is the daily struggle of working for someone else becoming impossible to ignore?
Chris Dale gets it. Working for others as the director of a fast-paced company, he wanted more: more freedom, more joy, more autonomy. After many sleepless nights and a leap of faith, Chris established himself as a small business owner and never looked back. In Even You Can Start a Business, Chris provides advice for first-time entrepreneurs, coaching you through obstacles and revealing lessons he's learned the hard way. He takes you through each stage of development and helps you navigate potential mental and physical challenges capable of standing between you and your goals. If fulfillment means more to you than fame or fortune, Even You Can Start a Business is your ultimate resource for starting the entrepreneurial journey and living the life you want.
---