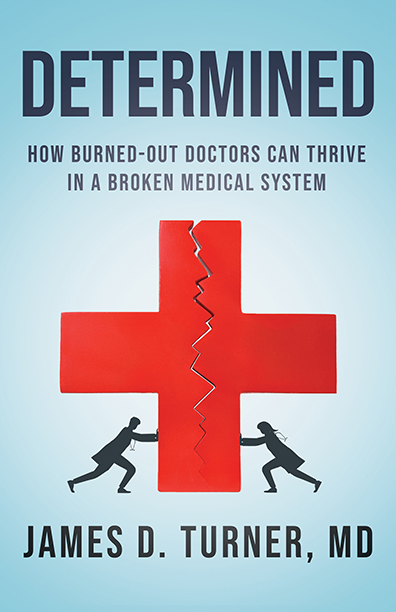 America's broken medical system is breaking our doctors—even as they're lauded as heroes.
Physician burnout annually costs the medical industry—run by insurance companies, administrators, and electronic record systems—$5 billion. Even before the COVID-19 pandemic, 70% of physicians said they would not recommend a medical career to their families.
It's time for change.
In Determined, academic physician and certified coach Dr. Jimmy Turner lays out an evidence-based framework to help doctors understand why they are so burned out in the first place. By reexamining current narratives, reactions, and paradigms, not only can doctors reclaim their sense of purpose and autonomy, but they can also create a life they love. Even if the medical system doesn't love them back.
Far from being powerless, physicians have the ability to transform our medical system and truly become the heroes of their personal journey—all without martyring themselves or their mental health in the process.
---