Discover Your WHO
John Stix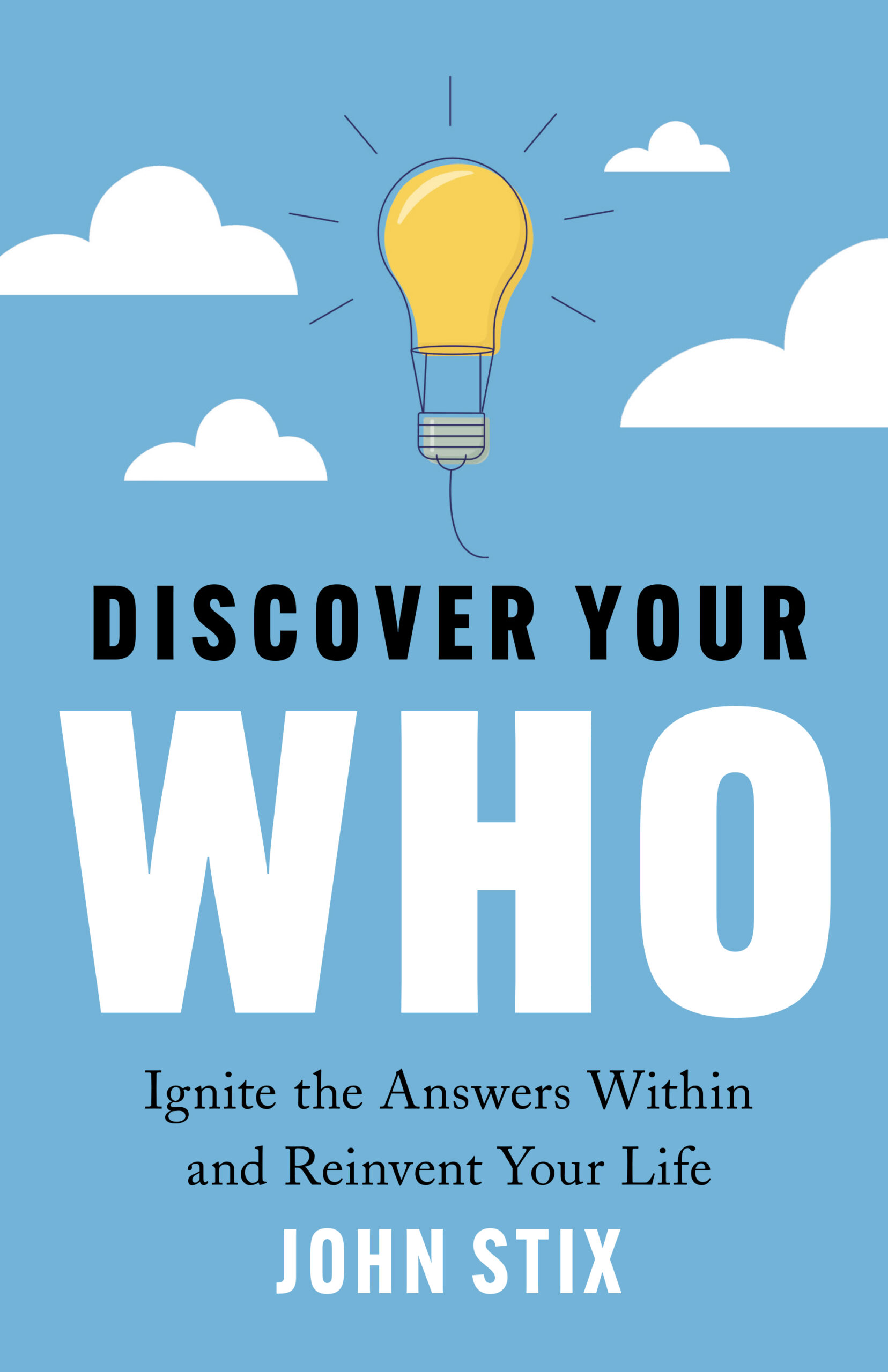 John Stix was the image of a confident business owner, living a successful life. But he felt stuck in the "hamster wheel" — busy, distracted, and disconnected. He sensed that a greater adventure and purpose awaited him, but he had no idea how to find it.
His life and business changed the moment he realized that he needed to turn his attention inward to understand who he really was.
Discover Your WHO is your guide to the eureka moments awaiting you as you ask and answer, "Who am I?" John shares the steps needed to unlock the personal truths, abilities, and dreams you didn't know you had or didn't think were for you.
Are you willing to believe that all the answers you seek are already within you?
Press & Praise
Deepak Chopra, MD, FACP, author, Founder of the Chopra Foundation
Knowing who you are is the most important question in existence. Once you find out who you are, it's your ticket to freedom. John Stix, keep doing the good work you are doing.
Michelle Lowbridge, author of Wealthology, The Agile CEO, and Money Blocks
Discover Your WHO radiates positive energy and authenticity and is packed with wisdom and guidance from a writer who has walked the path he's talking about. The best transformational writing creates a shift as you read it—and Discover Your WHO achieves that.
Giovanni Marsico, Founder of Archangel, Emmy Award-winning producer
Working with John on the DYW process has been the most transformative process I've ever experienced. It's been impactful not only for me but for the thousands of people in the Archangel community.
---