BROKEN
Buffy Lloyd-Krejci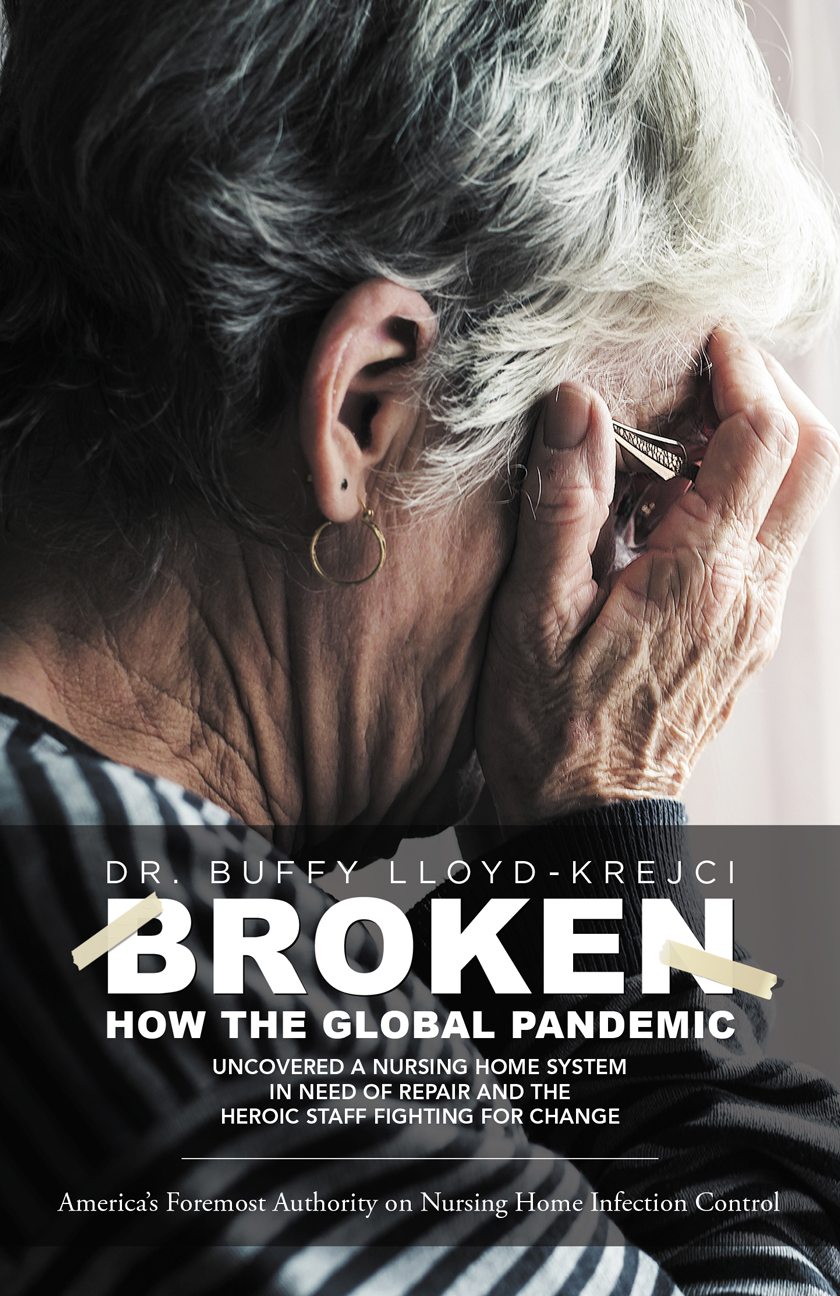 Our elderly loved ones deserve to live out their final days with dignity and respect, not to be left alone to die in a broken system. But even before the COVID-19 pandemic, infectious diseases ran rampant in US nursing homes. Between one and three million infections resulted in 380,000 deaths among nursing home residents each year. That's over 1,000 people per day. All because the nursing home industry has been struggling with infection prevention and control practices (IPC) for decades.
In BROKEN, Dr. Buffy Lloyd-Krejci exposes an industry in dire need of a massive policy overhaul. Travel with her to over two hundred nursing homes across the country as these deadly problems are brought into stark relief by the pandemic. Through interviews with patients, healthcare workers, advocate groups, and regulatory agencies, discover the critical flaws in a system that was set up to fail—and one doctor's bold vision for change.
Press & Praise
Connie Mariano, MD, White House Doctor (1992 - 2001) and author of The White House Doctor: My Patients Were Presidents, a Memoir
Caregivers in group healing residences must balance compassion against policies and laws that penalize them. This book offers a solution to the problem!
Mini Pandit, MD, MBA, radiologist, lecturer, and author
Infection control expertise is necessary for care facility managers and staff. Supporting the staff-not punishing them at every turn-reinforces best practices.
Patricia Person, event coordinator at MorningStar Assisted Living and the reigning Ms. Senior Arizona
Compassion for the elderly is my mission. With all my heart, I support this message of care Dr. Buffy wrote for all of us.
---