Lady of the Lake, Rise
Annah Taylor Phinny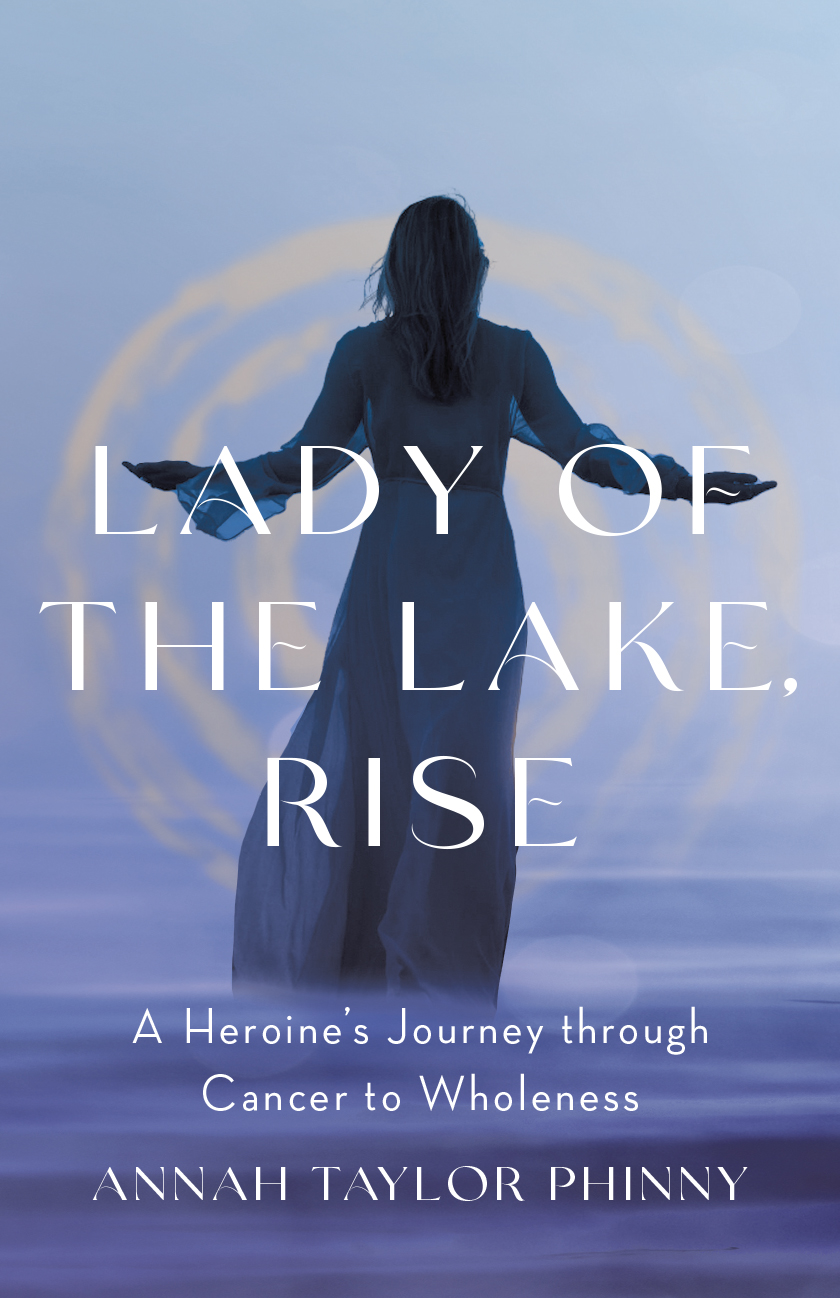 Will you answer the Call?
When the psychic pain of an old soul is ready to be released, that pain may cry out to us through trauma or dis-ease, begging to be healed, loved, and liberated. But at the age of thirty-six, diagnosed with stage 3 breast cancer, Annah Taylor Phinny didn't know that. All she knew was that she was embarking on two journeys at once—a physical journey through modern medicine's chemotherapy and a spiritual journey through training as a Priestess of Avalon.
Cyclical, layered, and multidimensional, Lady of the Lake, Rise is as vivid and intimate as the process of healing itself. As her life unfolds in eerie parallels with Inanna's mythic descent into the underworld, Taylor must pass through seven gates of profound loss and bare her soul to the void, only to be born anew—reclaiming the seven gifts of a sacred birthright that only her soul remembered.
Press & Praise
Lisa Levitt Gainsley, lymphatic expert and author of The Book of Lymph: Self-Care Practices to Enhance Immunity, Health, and Beauty
This magical book of Annah's will inspire you, ground you in mystical tradition, and transport you on a healing journey that will touch your heart and soul. To know Annah's story is nothing short of a gift—an invitation to reflect on your own potential and embrace it with power and grace. The key to physical wellness is spiritual healing, which Annah beautifully exemplifies in this story. Her passion to help others connect to their deepest purpose is the root of why she is thriving today. I hope you share the blessings of this book with everyone you cherish.
Lisa Lister, bestselling author of Code Red, Witch, and Love Your Lady Landscape.
Women sharing their hearts and truth in word form is required and necessary medicine for these times. Thanks for hearing the call, Annah. Thanks for sharing your experience of cancer, of what was revealed, and what was healed, and thanks for gifting us ALL, in the pages of this book, the magic you discovered along the way.
Molly Bloom, author of Molly's Game, made into an Oscar-nominated major motion picture
Taylor Phinny's journey through breast cancer at thirty-six and the wisdom she amassed is equal parts riveting and instructive. Lady of the Lake, Rise is a beautiful treatise on transforming our pain and finding the path to healing.
---