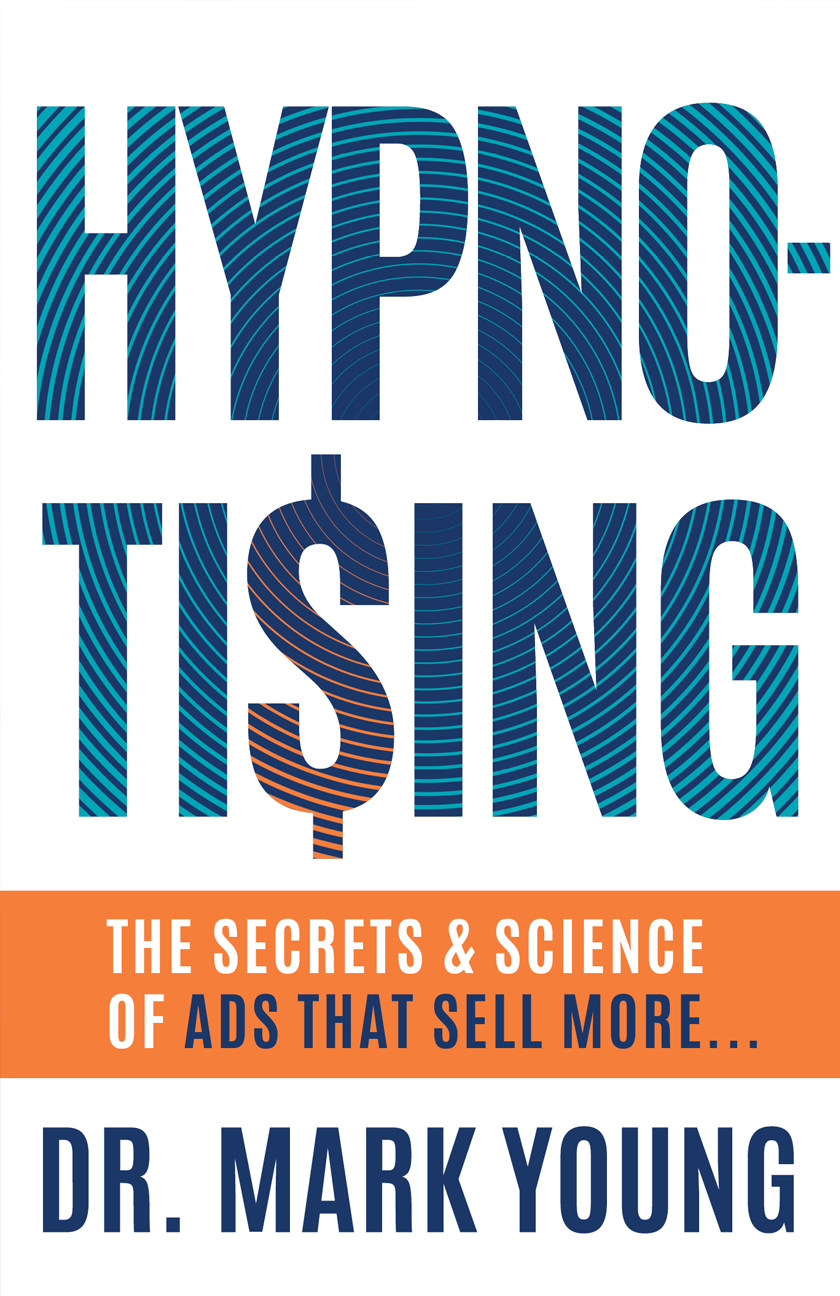 Imagine if you could create advertising messages that were so compelling, so hypnotic, that you could motivate consumers to make an immediate change in their behavior by buying your product or service. What would that do for your business?
In this book, Dr. Mark Young takes you through the complexities of neuroscience and consumer response to demonstrate how they are applied in common scenarios with real examples from the advertising world.
HYPNO-TI$ING is a blend of hypnosis and advertising that explains how you can improve the outcomes of your advertising campaigns and change the playing field to your advantage.
Press & Praise
Dan Sullivan, Co-Founder and President, Strategic Coach®
FASCINATING! A 'look under the hood' of our own brains and those of our clients and customers. Reveals the many unconscious biases and fears we have that influence our decisions and actions. You will come away knowing that creating messages and ads that move consumers to action is not a random act or about clever writing; it's about proven neuroscience.
Gino Wickman, author of Traction and Entrepreneurial Leap
Combining his years of advertising experience and knowledge of heuristics and personal biases, Mark Young knows how consumers make their buying decisions. What he provides in HYPNO-TI$ING is just the kind of knowledge and skill set that is an integral part of any entrepreneur's marketing toolbox. This is a must-read for anyone looking to increase their sales.
Chuck Woolery, podcast and iconic game show host
It is my experience that Mark Young is usually the smartest person in the room. In HYPNO-TI$ING, he demonstrates this as he addresses the often complex science of advertising by breaking it into digestible 'Aha!' moments that will change both your understanding of and the way you look at advertising.
---