Ever Wish You Got Hit by a Truck?
Jennifer Crowley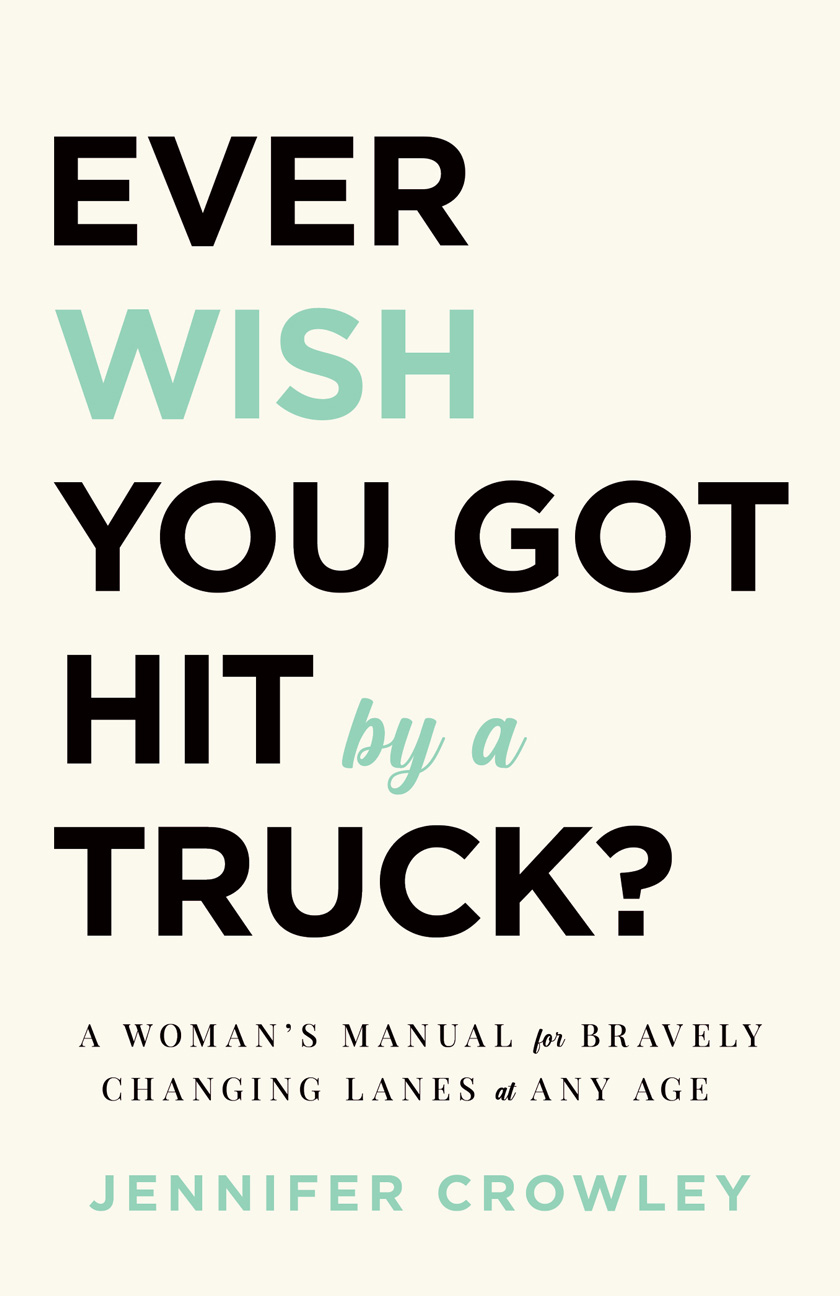 "It's not supposed to be this hard."
Do you feel stuck in a relationship, career, or any other situation that isn't serving you? Or maybe you're ready for change, but doubt your strength, feel like you're too old, or just don't know how to change lanes.
Ever Wish You Got Hit by a Truck? is a step-by-step guide that will inspire you to action and empower you to bring change on your own terms.
Using a proven three-part process, you'll learn how to love and reveal your true self, allow yourself to be supported, mentally and physically prepare for your new life with practical lessons and meaningful practices, and create and carry out your specific plan for change.
Don't let fear, insecurities, or other people's judgements steal your joy and keep you from living the life you want. Pick up this powerful how-to manual and gain the skills and confidence to start transforming your life today.
Press & Praise
Valerie Young, EdD, Author of the award-winning book The Secret Thoughts of Successful Women: Why Capable People Suffer from the Impostor Syndrome and How to Thrive in Spite of It
"Life is a series of ups and downs. It's what we do with these cycles that matter. For Jennifer Crowley, the choice was easy: use her personal story as a tool to guide others through a wide-ranging number of topics sure to help us all more successfully navigate this ride called life."
---