Broken to Better
Michael Kurland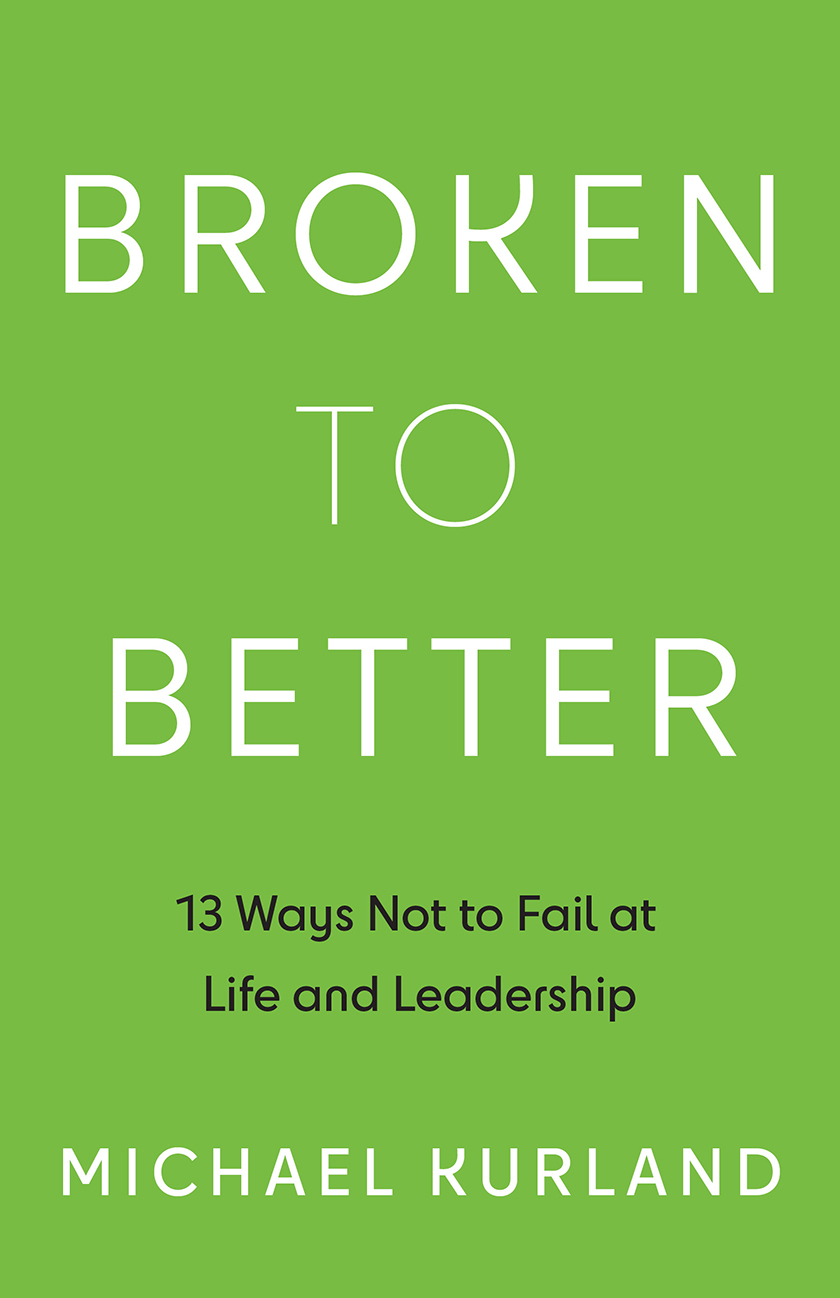 Being a business owner is not for the faint of heart. It takes a firm resolve, the ability to persevere and pivot during challenging times, the humility to admit mistakes, and empathy for the people around you. Understanding who you are is critical to that journey.
In Broken to Better, Michael Kurland candidly shares every step of his own entrepreneurial odyssey—selling everything he owned, driving across the country to launch his new business, and ultimately building a purpose-driven culture that aligns purpose with profit.
Along the way, Kurland distills a lifetime of experience down to its purest essence. From key principles of organizational strength to the secrets of profitability and growth, Broken to Better offers up all his triumphs and mistakes in the same spirit of perseverance, fearlessness, empathy, and gratitude.
Although Kurland humbly claims he did "whatever it took to avoid failing," the truth shines through on every page—he did whatever it took to Be Better.
Press & Praise
Bill Pegnato, CEO of Pegnato Roof Intelligence Network
Mike is on an amazing journey as he continues to be a purpose-driven CEO. We worked together closely at the launch of Branded Group, but our roles quickly reversed, with him motivating me to do more with my responsibility as a business leader. Keep going, Mike!
Elena Boone, Director of Facilities Management at Guitar Center
Mike is a true servant leader, always ready to do the right thing by his clients and partners. I'm impressed with his ability to genuinely connect with people, give back to his community, be a mentor to all who seek his insights, and always seek to Be Better. I'm privileged to know him and be a part of his journey.
Tarell Hannah, Senior Manager of Facilities at Shake Shack
Mike's passion for the facility management industry is only surpassed by his passion, heart, and empathy for people and his community. He has a special way of connecting with people that makes them feel valued. His legacy, helping others to Be Better, will help so many as they strive for their own success. I am proud of my business associate, my friend, and my brother!
---