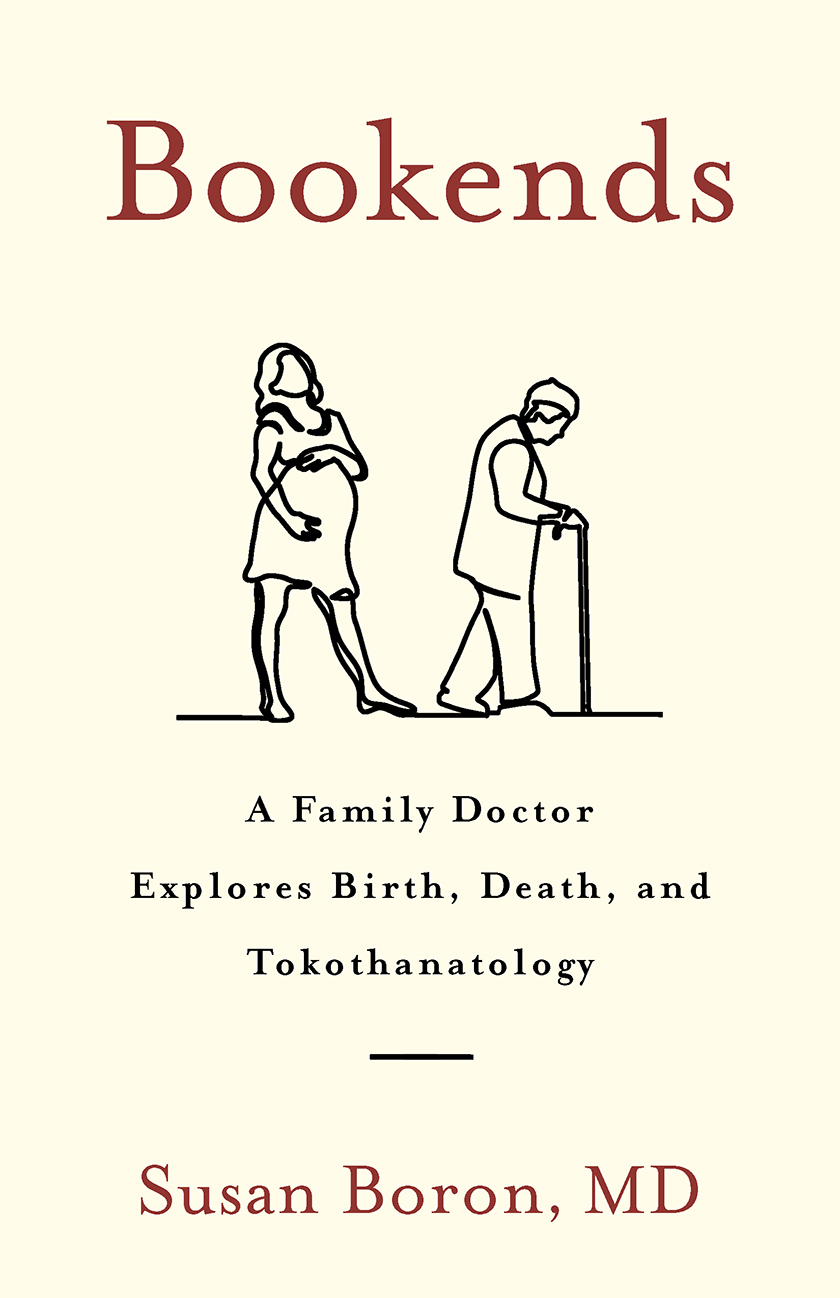 Toko●thanat●ology (n): The theoretical study of the parallels between birth and death, especially in medical care.
What do birth and death have in common? They both represent times of profound change, when patients and their families need emotional support and empathy from their caregivers—things they don't teach in medical school.
The practical skills and knowledge required to provide care in obstetrics and palliative care are essential. But dealing with the deeper meaning, the human connection, is equally important. The very nature of these events encourages the caregiver to walk alongside the patient, to assist rather than control.
In Bookends, Dr. Susan Boron explores the powerfully human aspects of caring for people at both ends of their lives. She shows how expertise in one area of care easily transfers to the other, increasing confidence and improving care and satisfaction for practitioner and patient alike.
Press & Praise
Sholom Glouberman, Philosopher in Residence at Baycrest Health Sciences Centre in Toronto, Ontario Canada, Founder of Patients Canada, and author of The Mechanical Patient: Finding a More Human Model of Health
We have finally come to understand that birth and death are best understood in their proper context as social events—ones that ought to, at their best, involve others. This book, taking on Murray Enkin's long-established views on both, celebrates these ideas in an articulate and deeply touching way. A must-read after the depths of isolation caused by the recent pandemic.
Jo Owens, author of Another Kind of Paradise
A thoughtful exploration and comparison of life's most important passages (birth and death) full of insight and practical suggestions. I recommend this book to healthcare professionals and anyone else who has been born, lives, or might someday die! I grinned, I wept, and then I went back and made notes!
Jacalyn Duffin, MD, PhD, author of History of Medicine: A Scandalously Short Introduction
With warmth, wisdom, and compassion, and after more than four decades of caring for her patients, Dr. Susan Boron reflects on the poignant drama and inevitability of birth and death and the surprising parallels between them.
---