Active Life, Passive Income
Nathaniel Lambert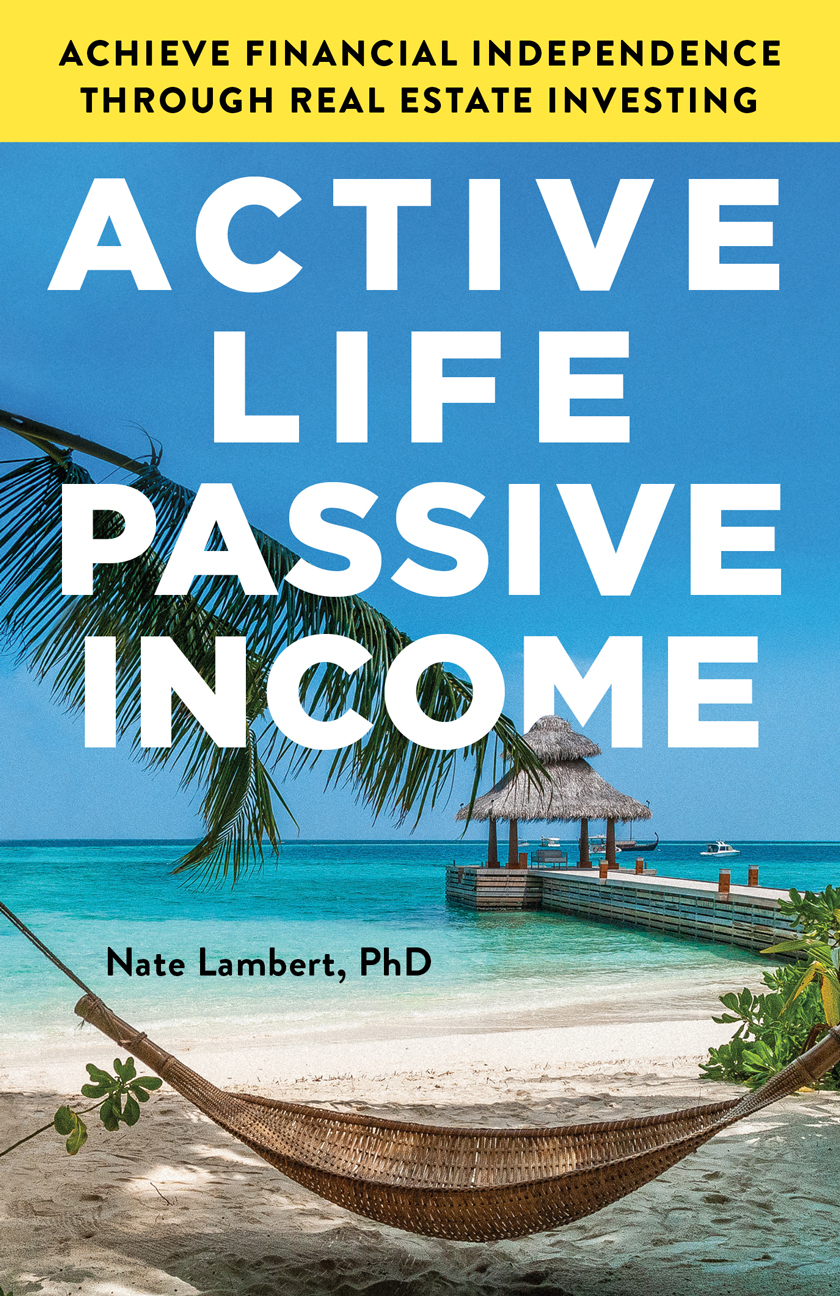 Are you ready for real financial independence?
You know the old saying "It takes money to make money"? What if you could learn how to use other people's money (and other people's time) to achieve your own success and live the life you've always wanted?
In Active Life, Passive Income, Nate Lambert shares the secrets of real estate investing that the pros don't want you to know. He'll teach you step-by-step how to build your wealth through real estate investments, from rental properties to flipping houses.
He'll lay out his full playbook, showing you how to find, analyze, and negotiate deals; buy properties with other people's money; grow your business using other people's time; pay 66 percent–plus less in taxes; and adopt the millionaire mindset to grab success with both hands.
Stop using your time and resources to fuel other people's wealth. Instead, make them work for you and claim your own financial independence.
Press & Praise
Michael Lush, CEO of Replace Your Mortgage
"I invited Nate into my Replace Your Mortgage company several years ago to teach my customers how to invest in real estate. I've been amazed at the enormous success he's had in coaching these individuals into their first, second, and tenth-plus deals. I love that he's now sharing his best nuggets in this amazing book."
Edmund and Stephanie Fontana, real estate investors
"I was super skeptical that I really needed help and turned down Nate's initial invitation for mentorship. I was working sixty to seventy hours a week as a vice principal and wanted my time back. After several failed attempts with people on "YouTube University" I finally reached out to Nate. After a year of working with him, I had completed nine real estate transactions and quit my job. I even bought a beachside vacation property that I live in several months of the year and rent out the rest of the year! The principles Nate teaches in this book transformed my life, and now I can be there to watch my kids grow up!"
Cletus and Mina Degboe, real estate investors
"I emigrated from Africa a few years ago and was working a dead-end job. I even wondered whether I had made the right decision to come to America. When my wife got pregnant with twins, I was worried about how I was going to pay the hospital bills. I began investing with Nate, we closed on our first flip, and got a huge check the day before the twins were born--it was a miracle. With the money from the next flip, I had replaced my income and was able to become a full-time investor. I feel so empowered!"
---